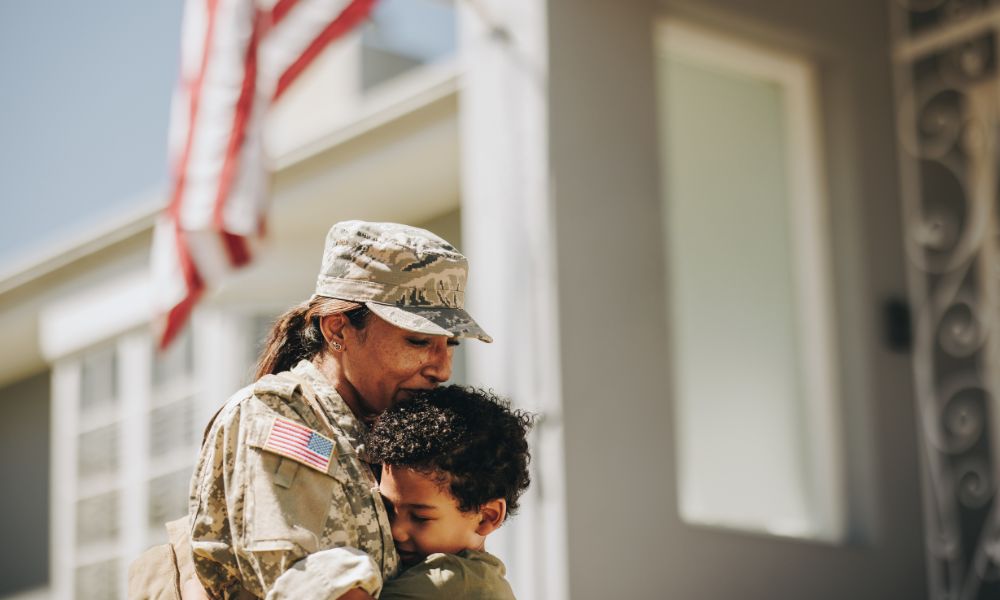 Imagine the following scenario: you're at home relaxing and hear your phone ring off in the distance. Upon seeing your partner's name on the touchscreen, you greet them in the usual upbeat tone from hearing their voice for the first time that day.
Your mood drastically shifts upon hearing that their unit is going on a surprise deployment within the next 30 days. While feeling blindsided by the news, there are crucial actions you'll want to consider taking that could minimize stress.
Here are five tips for handling a surprise deployment that can help you during this nerve-racking period:
Acquire a Power of Attorney
A power of attorney (POA) is someone who will act for your partner in all legal and financial matters. You may also need a power of attorney to partake in a double proxy marriage if you and your partner plan on cementing bonds while they're overseas.
Whether it be to renew a military ID card, move from the military installation, or re-register your partner's vehicle, a POA will take appropriate courses of action to help you.
Have Documents Readily Available
Once you have a POA, gather all crucial documentation necessary while your loved one is away. You'll want to keep a copy of their deployment paperwork to use if seeking assistance with childcare. Special programs for deployed families may also require a copy of your partner's orders.
Remember to keep a record of emergency data, your partner's will, and their group life insurance readily available.
Prepare the Family
When it comes to those with children, you'll need time to sit them down and relay the message in a way that promotes understanding of their parent's duties. During the talk, you'll want to discuss your partner's future whereabouts and the duration of their mission, then reassure young ones leaving is standard in the military.
It would be wise to tell little ones that their parent's absence shouldn't drastically affect routines; they'll still attend school, play at the playground, and have movie nights, with just one parent for the time being.
Get To Know Your FRG
It's no doubt that deployments organized on short notice are chaotic. Conversely, it's in your best interest to have emergency contacts and other essential contact information readily available when in an unexpected situation.
Remember to discuss points of contact to determine return dates and ceremonies. You would also benefit from contacting your Family Readiness Group (FRG) or a service member who will stay behind for a rear detachment.
For reference, a rear detachment is someone in your partner's unit who is responsible for providing support to families with a loved one on deployment.
Give Yourself Grace
Surprise deployments make it challenging to plan things the way you imagined, leading to lots of stress. But during this period, it's perfectly acceptable to allow yourself some grace. Sending your partner off on their mission will continue to rattle your nerves until you see them again.
Consider starting a coffee or book club with other spouses and partners so you have potential friendships and connections within your community. The more you can pass the time, the faster it will move, shaving off days until your partner returns.
Handling a surprise deployment is a challenging moment that requires mental fortitude and meticulous planning. As the significant other of a service member, you'll encounter various situations that will test your relationship. However, incorporating some of these tips in your planning can soften the blow of unexpected news and allow an easier transition.