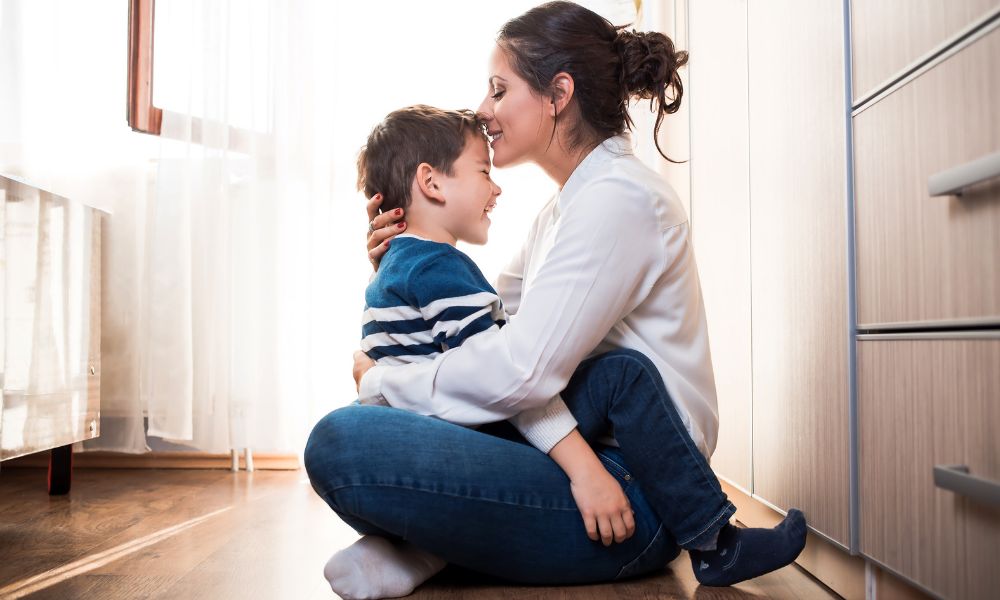 No matter how many times your partner deploys, it rarely ever gets easier. While you're constantly thinking about your partner's well-being and their current whereabouts, it makes taking care of responsibilities at home a challenge. While the situation is a temporary arrangement, there are plenty of practical day-to-day adjustments you'll want to make to help you cope with the transition.
Parenting military children during a deployment presents unique obstacles; however, successfully managing the responsibility isn't an impossible feat. There are many methods and strategies available to help you adjust to life during this period!
That said, here are 10 tips for parenting while your partner is deployed.
Establish Communication Expectations
Like many deployment situations, it helps to develop a clear communication plan before your partner leaves. This will allow you to start this period off on the right foot, and you'll have the opportunity to establish expectations between the family.
You can decide how everyone will communicate with one another by determining whether phone calls, emails, or letters are the best form of communication. It also helps to state how often your partner will stay in touch with your little ones to maintain expectations.
Be Open and Transparent
Children are naturally quizzical and curious individuals, so there's a chance they'll ask questions about their parent, the assignment, the location, and their well-being. You can share details about the deployed parent's location and duties; however, it would be best to share information in an age-appropriate way.
Smaller children may struggle to comprehend specific details, so it helps to simplify answers while still maintaining open and honest communication. Parenting while a partner is on deployment can encourage many different fears and uncertainties, but you'll want to avoid those open-ended answers that can make children feel anxious.
Connect With Your Community
There's a classic saying that states, "It takes a village to raise a child," and it holds plenty of weight in this situation. Your neighbors and other military spouses are the villages that you can confide in and reach out to during emergencies.
Start by getting to know three of your neighbors and exchange contact information. Don't be afraid to join babysitting co-ops or playgroups so that you can establish rapport with other parents and allow your little ones to make new friends.
Don't Be Afraid To Ask for Support
A strong support system goes a long way when parenting through a deployment. It's perfectly acceptable to request help, especially when you need it! Parenting is no easy feat, and when managing outside situations that affect your emotional and mental health, it helps to have a shoulder to lean on and a listening ear.
Consider reaching out to family, friends, and your family readiness group. Your FRG is the ideal place to meet other families in similar situations and vent about concerns weighing on your mind.
Seek Dependable Child Care
If you live on or near a military installation, consider looking into your child care resources. These resources may direct you to qualified child care experts who can accompany your children while you're at work, school, or running errands.
Consider looking into youth and after-school programs that your child can partake in while you handle other due diligence outside of the home.
Organize Events and Important Dates
Between caring for your little ones, caring for yourself, and going to work, keeping track of it all can be a challenge! In this case, you'll want to write down appointments, birthdays, extracurricular activities, family trips, and events so that you don't skip a beat!
Consider writing these important dates on a central calendar and keep this document in a visible area that you'll see every day. If necessary, you can break down the schedule by days and keep a list in your smartphone so that you can refer to it while on the go.
It would be wise to sit your young ones down and go over the schedule together. This way, the family is on the same page.
Simplify Your Daily Routine
Many people dream of being the parent that has everything under control during deployment. While you strive to cook wholesome meals every day and complete all chores in record time, the truth is that expectations don't always go to plan, and it's OK!
You may not have the energy to make lasagna from scratch, but that's what leftovers are for! Try to plan meals that you know you'll have leftovers from.
You can also establish your weekly grocery list by determining meals ahead of time. Consider grouping errands together so that you can accomplish them in a single trip. You can also allow your children to complete one chore your partner would take care of.
Maintain Your Normal
Having a parent deploy can transform lives; however, being consistent with schedules and routines maintains predictability. Encouraging normalcy provides comfort, keeping your little ones at ease during this potentially stressful time.
It helps to continue to operate on the current schedule pre-deployment, but if this becomes a challenge, don't be afraid to make necessary changes.
Learn Stress Management
Stress takes on many different forms and can stop you from carrying on with your daily responsibilities. Parenting stress places a strain on the entire family and can damage relationships. If you find yourself feeling overwhelmed, consider reaching out to a parenting hotline.
Often, these experts will have information that can help reduce feelings of guilt, anger, and stress, especially on those days when your little ones aren't behaving their best.
It also helps to reach out to your family physician to point you in the right direction to a therapist that can facilitate stress management and coping techniques.
Don't Forget To Take Care of Yourself
Lastly, but most importantly, be kind to yourself and don't forget in engage in self-care. As mentioned in this blog, parenting while your partner is away can take a toll on all aspects of your health.
Remember to eat well, remain active and try to get enough sleep so that you can approach each day with the best mindset.
After your double proxy wedding, you may encounter some obstacles that will put your bond to the test. Parenting while your partner is deployed requires a considerable amount of patience and stamina.
With your partner in the combat zone, there's no doubt you'll experience stress when maintaining a sense of normalcy in your household while helping your children work through their anxieties.
However, there's light at the end of the tunnel; you can overcome those difficult days of deployment parenting by using these tips as guidelines.