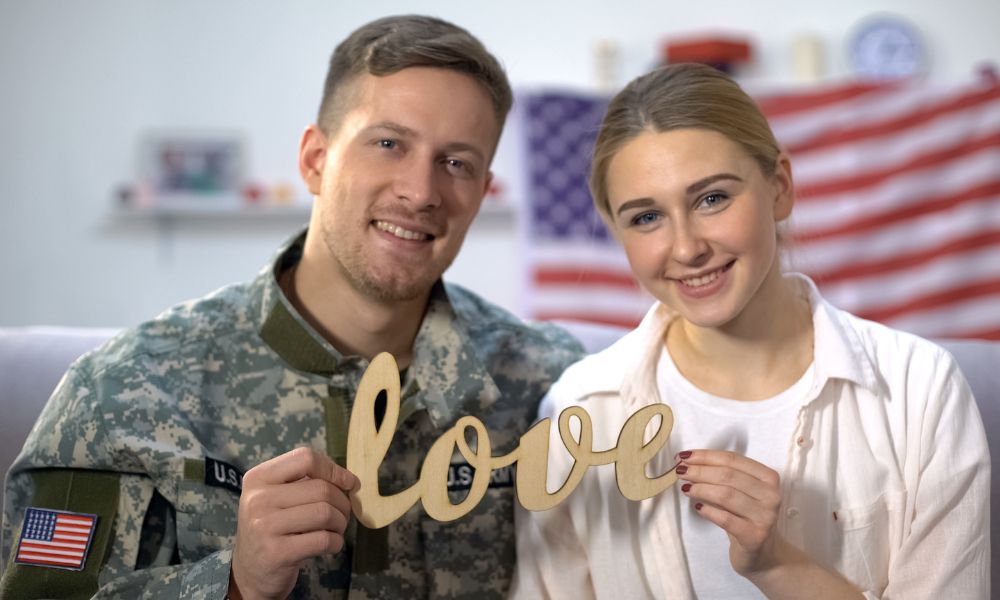 When you have vowed both to protect your country from "enemies foreign and domestic" and also to "love and honor" another person who has also made that pledge to their country, your commitments can get complicated. Here are five important aspects of dual military marriage.
Separations
Deployments are inevitable for active duty service members. Talking about how you'll handle this before you get married is critical. One of you may have to leave just as the other is coming home. If you set your expectations about communication and the everyday tasks of maintaining your home, paying your bills, and what you'll do in emergencies, you should be OK.
Kids
Every military couple with children must prepare a family care plan specifying who will take care of the kids if both partners are deployed. Failure to have that plan can result in discharge from the service.
Your extended family and support system must be on board well before deployments. Your plan should have several fallbacks if your first choice of caregivers is unavailable.
Seniority Affects Benefits
Married military couples are eligible for several types of military benefits, from health insurance to special allowances for housing and dependents. However, couples may be surprised to find that in the event of a dual deployment, the senior partner receives the family separation allowance, but the junior partner does not. Both partners can receive the BAH (basic allowance for housing), but only one can receive the dependent rate when you have kids.
Career
Being in a dual military marriage can create some challenging career decisions. You may decide to sacrifice your ambition for promotion or new assignments in favor of your spouse or to foster more family togetherness. That's another thing you should discuss before you get married, so it doesn't become an argument when you are forced to make a choice.
Support and Understanding
Understanding and support are the best aspects of a dual military marriage. Your spouse will know you'll often be moving, understand when you get a call in the middle of the night, and jump in to support you when you need it. You won't have to reassure each other about stepping up to care for the kids, the home, and the bills when you're deployed and your partner is home.
When you know you've met the love of your life, and you're prepared for these five important aspects of dual military marriage,you can get married, even if you're both deployed, and neither of you can be physically present. Proxy weddings in Montana allow you to have stand-ins for both of you, to take the vows and sign the certificate on your behalf. When the county clerk issues a certified copy of that certificate, you can prove to the military that you are legally married, and begin receiving the benefits of a married military couple. You can still hold a big wedding and reception when you are both home!