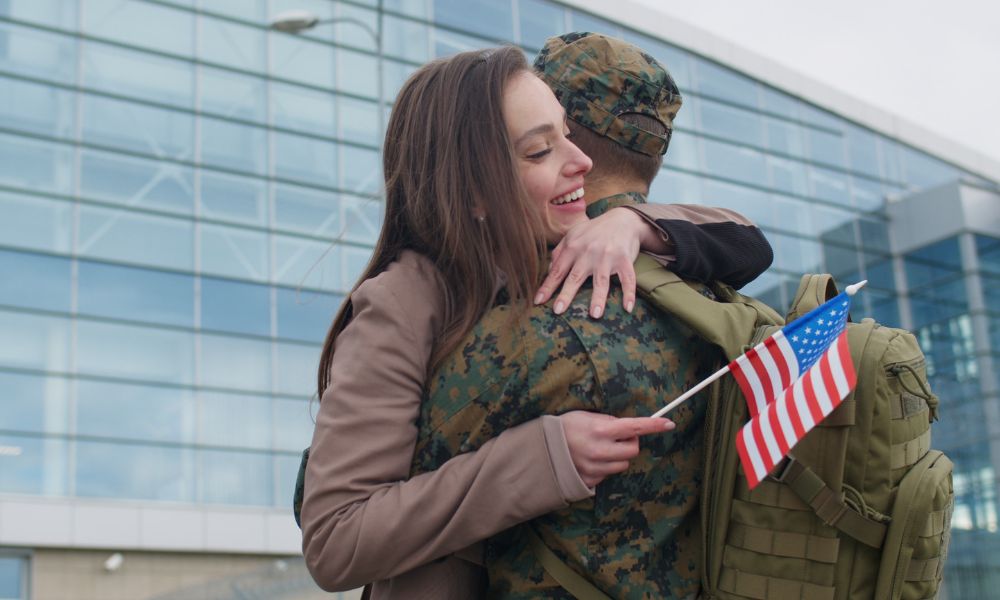 When one or both partners in a couple are serving in the armed forces, communication can be a challenge. Being separated by deployments is just part of it: members in different service branches sometimes seem to speak a different language. If you're in a marriage or a committed partnership with a service member, learn these tips for communicating in a military relationship.
Be Patient and Flexible
Plan a schedule for communication that includes saying "good morning" and "good night" each day. It's important to acknowledge and accept that there will be times when military partners and spouses won't be able to connect. Deployments may be to remote areas with limited telecommunication services or include classified operations that service members simply can't discuss.
Your deployment communication plan may mean that one or both of you may have to commit to making or taking a call in the wee hours of the morning. It's worth it to stay connected with your partner and ensure they're ok.
If one of you is a civilian, do your best to keep up with military terminology. Ask your partner what the shorthand they use means, but ask once, and do your best to remember the answer. Military members are trained to use direct, concise communication because it could make a life-or-death difference.
Choose Your Moments
Timing is essential for communication in a military relationship. When a service member first comes home from deployment, there is an adjustment period. The time to go over money worries, your children's problems at school, or your mother's insistence on hosting a big welcome home dinner, is not when your service member partner first walks through the door. Allow time for readjustment and for your military partner to enjoy the comforts of home before you pile on with all the domestic issues you need to solve.
Keep a Sense of Humor and Provide Support
One of the best ways to keep communication strong in a military relationship is to maintain a sense of humor. A joke or a funny story about something that happened at home or on base can brighten your partner's day.
Both military spouses who stay stateside and service members who are deployed across the globe need to know they have their partner's support. Don't waste your limited phone time, emails, and texts on complaints and problems that can wait until you are together again.
Make It Legal
Married military couples receive many benefits that single soldiers, sailors, and aviators do not. If you're serious about each other, don't let deployments interfere with making your relationship official. Armed forces proxy marriage allows couples to marry even when one (or in Montana, both) of them can't be physically present. All active service members are eligible. Contact Proxy Marriage - A Big Sky Event for information on the necessary steps to get married by proxy.